Careers
ECS is an equal opportunity employer offering excellent compensation, benefits, and outstanding teaching and learning opportunities in beautiful West Michigan.
Are you the best of the best?
ECS is looking for the best of the best to join our growing partnership. We offer a comprehensive benefits package and excellent compensation. With an onboarding approach that includes new hire orientation and a mentor program, ECS will ensure that you immediately feel a part of the ECS team. Our culture offers an excellent work environment where we believe wholeheartedly in the work hard/play hard mentality.
Is ECS a good fit for you?
Here are some helpful tips
The place to start: What matters to you?
It's as important to us to have the right fit as it is to you. Which is why we suggest you invest the time now to consider what really matters to you. One way to do that is to self-assess the following:
What does my ideal life look like?
Geographic
Community
Any other individuals you need to consider in your decision.
Cultural, educational, social opportunities
What does my ideal job look like? What is your approach regarding:
time off
shift load
money, finances, benefits
scheduling
decision making
corporate involvement
practice variability
What do you envision 5 years from now? 10 years from now? Beyond that?
Where you work and who you work with will have the biggest impact on your ability to live the life you want. It's unlikely any position will provide 100% of your ideal and ECS is no different. Ask yourself, though, is there enough overlap with what you want? Never accept a position that doesn't overlap significantly with your ideal! Answering these honestly will go a long way to easing some of the normal stress and uncertainty that goes with such life transitions. That makes for a better partnership for both you and for ECS.
At ECS, our goal is for you to be a full and equal shareholder/partner in about two years, without any financial buy-in. We believe this model provides the greatest level of engagement and satisfaction for you and ultimately, your patients. The variety of practice opportunities, from the ED's that we serve to all of the other areas of acute care medicine we practice, are likely to have exactly what you're looking for. And scheduling, for us, is paramount. With staff dedicated to customizing your schedule, we understand this has perhaps the largest impact on your ability to live the life you want.
But don't just take our word for it. Check out this site, then get in touch with us and decide for yourself if ECS offers what it takes for you to live the life you want.
Physician Assistants/Nurse Practitioners
ED Experienced Physician Assistants and Nurse Practitioners
Emergency Care Specialists (ECS) is a privately held, physician-owned organization that provides emergency healthcare services and solutions within the Western Michigan area.
We are expanding to meet the growing needs of our practice. This is an excellent opportunity for experienced Physician Assistants and/or Nurse Practitioners to join our team of professionals as an Advanced Practice Provider.
The APP will be working alongside a team of nationally recognized supervising physicians.
Our team is comprised of individuals that enjoy the challenge of a fast-paced ER providing efficient and quality care to patients with acute and chronic complaints.
The successful candidate will be an independent thinker, self-confident, able to work well in a fast-paced environment and have excellent interpersonal skills.
Two years of previous experience in the evaluation and management of emergent, urgent, and non-urgent medical problems is required. Emergency care experience is required. A Physician Assistant must be a graduate of an accredited physician assistant program. A Nurse Practitioner must hold a current RN license and NP certification.
Both require current licensure and/or registration with the State of Michigan, DEA licensure, ACLS, and PALS certification.
If this sounds like the right opportunity for you, please email your CV to hr@ecs-wmi.com for immediate and confidential consideration.
ECS offers a competitive compensation package (commensurate with experience), attractive benefits, and an opportunity to continue to learn every day. If this sounds like the right opportunity for you, for immediate and confidential consideration.
No relocation assistance is offered.
ECS is an equal opportunity employer.
1 Full-time experienced APP position, Hastings, MI (ED and Urgent Care)
Interested in a Career with Us?
For all career interests with ECS, you may send your CV to HR@ecs-wmi.com.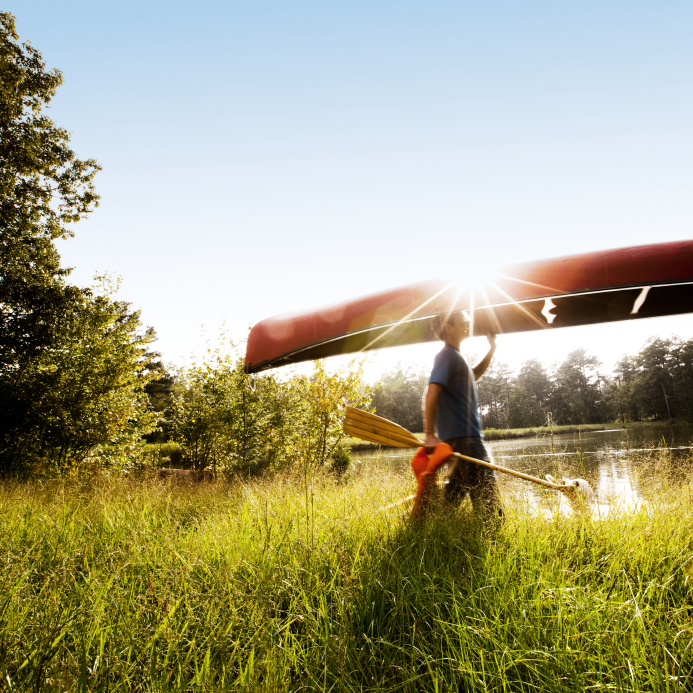 Michigan. We love it here.
With over 1,000 golf courses and access to five great lakes, Michigan is an outdoor enthusiast's dream state. And with Grand Rapids as our home base, you can go from a canoe trip down the Grand River to a broadway show, all in a days time.