Careers
ECS is an equal opportunity employer offering excellent compensation, benefits, and outstanding teaching and learning opportunities in beautiful West Michigan.
Are you the best of the best?
ECS is looking for the best of the best to join our growing partnership. We offer a comprehensive benefits package and excellent compensation. With an onboarding approach that includes new hire orientation and a mentor program, ECS will ensure that you immediately feel a part of the ECS team. Our culture offers an excellent work environment where we believe wholeheartedly in the work hard/play hard mentality.
Is ECS a good fit for you?
Here are some helpful tips
The place to start: What matters to you?
It's as important to us to have the right fit as it is to you. Which is why we suggest you invest the time now to consider what really matters to you. One way to do that is to self-assess the following:
What does my ideal life look like?
Geographic
Community
Any other individuals you need to consider in your decision.
Cultural, educational, social opportunities
What does my ideal job look like? What is your approach regarding:
time off
shift load
money, finances, benefits
scheduling
decision making
corporate involvement
practice variability
What do you envision 5 years from now? 10 years from now? Beyond that?
Where you work and who you work with will have the biggest impact on your ability to live the life you want. It's unlikely any position will provide 100% of your ideal and ECS is no different. Ask yourself, though, is there enough overlap with what you want? Never accept a position that doesn't overlap significantly with your ideal! Answering these honestly will go a long way to easing some of the normal stress and uncertainty that goes with such life transitions. That makes for a better partnership for both you and for ECS.
At ECS, our goal is for you to be a full and equal shareholder/partner in about two years, without any financial buy-in. We believe this model provides the greatest level of engagement and satisfaction for you and ultimately, your patients. The variety of practice opportunities, from the ED's that we serve to all of the other areas of acute care medicine we practice, are likely to have exactly what you're looking for. And scheduling, for us, is paramount. With staff dedicated to customizing your schedule, we understand this has perhaps the largest impact on your ability to live the life you want.
But don't just take our word for it. Check out this site, then get in touch with us and decide for yourself if ECS offers what it takes for you to live the life you want.
Physician Assistants/Nurse Practitioners
ED Experienced Physician Assistants and Nurse Practitioners
Emergency Care Specialists (ECS) is a privately held, physician-owned organization that provides emergency healthcare services and solutions within the Western Michigan area.
We are expanding to meet the growing needs of our practice. This is an excellent opportunity for experienced Physician Assistants and/or Nurse Practitioners to join our team of professionals as an Advanced Practice Provider.
The APP will be working alongside a team of nationally recognized supervising physicians.
Our team is comprised of individuals that enjoy the challenge of a fast-paced ER providing efficient and quality care to patients with acute and chronic complaints.
The successful candidate will be an independent thinker, self-confident, able to work well in a fast-paced environment and have excellent interpersonal skills.
Two years of previous experience in the evaluation and management of emergent, urgent, and non-urgent medical problems is required. Emergency care experience is required. A Physician Assistant must be a graduate of an accredited physician assistant program. A Nurse Practitioner must hold a current RN license and NP certification.
Both require current licensure and/or registration with the State of Michigan, DEA licensure, ACLS, and PALS certification.
If this sounds like the right opportunity for you, please email your CV to hr@ecs-wmi.com for immediate and confidential consideration.
ECS offers a competitive compensation package (commensurate with experience), attractive benefits, and an opportunity to continue to learn every day. If this sounds like the right opportunity for you, for immediate and confidential consideration.
No relocation assistance is offered.
ECS is an equal opportunity employer.
1 Full-time experienced APP position, Ludington, MI
1 Full- time experienced APP position, split 50% Owosso 50% Grand Rapids, MI
Job title
Clinical Data Extractor – Part-Time
Reports to
ECS –Quality Program Manager
Flexible work hours with work from home options
Per-diem status
Job Purpose
Collaborates with the ECS quality team to accurately review medical records to abstract relevant data for eligible patients utilizing both electronic upload and manual data abstraction of records. Assures electronic data elements are verified for accuracy and assures data entry of manually abstracted data into a clinical registry. The clinical abstractor will work to develop and maintain effective and collaborative team-focused relationships with the ECS quality team, physicians, advanced practice providers, the quality program clinical coordinating center and external partners to drive optional quality outcomes within ECS.
Duties and Responsibilities
Participates in relevant in-person or remote training at assigned sites to develop expertise on tools developed by the clinical registry program center.
Effectively collaborates with assigned sites to review non-concordant cases and identify and present findings to other key stakeholders.
Reviews medical records to abstract relevant data for eligible patients utilizing both electronic upload and manual data abstraction of records (abstracting duties may account for up to 90% of the role). Assure electronic data are verified for accuracy and assure data entry of manually abstracted data into the clinical registry.
Utilize clinical knowledge to examine the electronic medical records of emergency department cases to identify patients eligible for inclusion in the clinical registry
Reviews quarterly reports provided by the clinical registry coordinating center to ensure the quality and reliability of data collected
Maintain quality control through the identification of suspicious entries, documents and informs the clinical registry coordinating center data auditor and ECS quality leadership of concerning findings
Actively participates in audits of data entered into the clinical registry
Serves as the first line of contact for assigned sites, assists with the utilization of tools, responds to queries, and address concerns
Demonstrate the ability to manage fluctuating levels of volume efficiently and prospectively
Ensures timely and accurate collection of data and abstraction and demonstrates the ability to meet established case volumes.
Required Education and Experience
Bachelor's Degree in a healthcare field or equivalent combination of education and experience [e.g. RN, registered, health information technician (RHIT), research coordinator]
Clinical chart review experience required – one-year minimum
Working knowledge of medical terminology
Experience with Microsoft Word, PowerPoint, and Excel
Detail-oriented with strong organizational, analytic, and problem-solving skills
Demonstrated exceptional verbal and written communications skills including public speaking
Must be able to perform in a self-directed manner within a team-focused framework
Evidence of ability to assess competing priorities, manage workflow and meet operational deadlines in a complex organization with minimal supervision
Desired Qualifications
RN, RHIT or Research Coordinator
RN with valid Michigan License or RHIT a graduate from an accredited College or University
Valid unrestricted driver's license
Clinical experience in the ED setting preferred
Database data entry and/or management experience
Quality improvement or patient safety knowledge and experience
Experience with EPIC documentation system
Working Conditions
This job generally operates in a professional office environment. This role routinely uses standard office equipment such as computers, phones, photocopiers, filing cabinets and fax machines.
This role has flexible working hours, with some opportunity for remote work.
Physical requirements
Ability to sit or stand for long periods of time.
Ability to lift up to 25 pounds.
Overall dexterity is required including handling, reaching, grasping and feeling.
Direct reports
No direct reposts
Travel
Minimal travel to various clinical locations where ECS staffs or clinical registry collaborative meetings/events.
Manager of Human Resources
COMPANY OVERVIEW:
For over 38 years, ECS has been a privately owned physician practice. Our headquarters are in Grand Rapids, Michigan and we serve our hospital partners across western, northern, and central Michigan. We are committed to business innovation and growth, and we value integrity, education, and continuous improvement.
POSITION OVERVIEW:
The Manager of Human Resources develops and implements policies, programs and procedures regarding human resource planning, recruitment, training and development, job classification and pay and benefit administration. This position represents management and participates in various groups and projects to maintain ongoing relations between management and employees.
PRINCIPAL DUTIES AND RESPONSIBILITIES:
Plan, organize, direct, control and evaluate the operations of a human resources department.

Interview and recruit qualified candidates at all levels of the organization.

Develop and implement HR strategies and initiatives aligned with the overall business strategy.

Maintain and analyze HR metrics to facilitate corporate decision making.

Administer employee development/training and health and safety programs.

Direct the organizations salary planning, salary market surveys and job evaluation/classification system.

Oversee and manage a performance appraisal system that drives high performance.

Develop and facilitate the employee orientation program including maintaining job descriptions.

Research employee benefit programs and health and safety practices and recommend changes or modifications.

Meet with employees individually and in group settings to discuss all HR policies and programs.

Mentor employees and Managers for quality improvement and to assess training needs.

Advise and assist Managers and employees on interpretation and administration of personnel policies and programs.

Support current and future business needs through the development, engagement, motivation, and preservation of human capital.
QUALIFICATIONS:
Bachelor's Degree in Human Resources or a related field.

3-5 years of experience as a human resources manager.

In-depth knowledge of labor law and HR best practices.
Experience influencing, coaching, and guiding cross-functional teams.
Excellent verbal and written communication skills.
Demonstrated capability in all HR functional areas including recruitment, benefits, compensation, talent management, safety, and strategy.
In addition to long-term career opportunity, ECS offers a competitive wage structure and an excellent benefit package including medical, dental, and vision insurance, 401(k) match and profit-sharing contribution, paid time off, and much more. If you are looking to join a team-based culture and thrive in a fast-paced environment filled trust, opportunity, and excellence, please apply today!
Interested in a Career with Us?
For all career interests with ECS, you may send your CV to HR@ecs-wmi.com.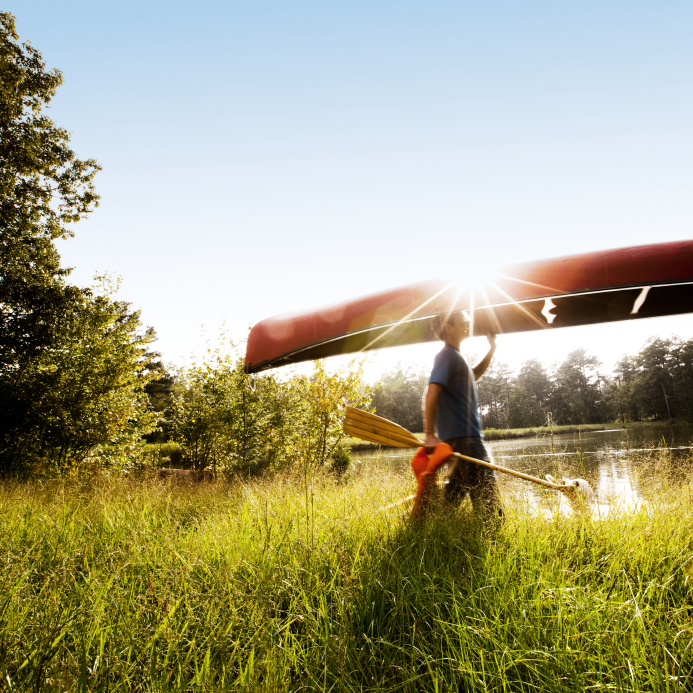 Michigan. We love it here.
With over 1,000 golf courses and access to five great lakes, Michigan is an outdoor enthusiast's dream state. And with Grand Rapids as our home base, you can go from a canoe trip down the Grand River to a broadway show, all in a days time.